Community Music Sessions
Our weekly community music groups are open to everyone. Every range of ability is catered for in our person-centred approach, and no musical training or experience is necessary. Our sessions seek to provide a high level of interaction for everyone attending, at whatever level they are comfortable with. We choose a range of music, some of which is familiar, but also some that is new and stimulating music to guarantee variety, and to encourage participants to have go at different things.
Sessions often involve the following:
Familiar tunes and personal favourites
Music from other countries and cultures
Use of tuned and untuned percussion
Learning of new songs and, with support, singing them in parts
Simple composition (led by the musician)
Exploration of rhythm
We like to include song choices and activity ideas from participants, so collect feedback on a regular basis, to ensure everyone continues to get the most from each session.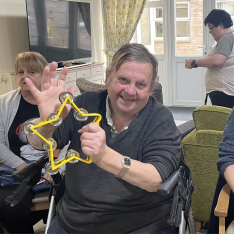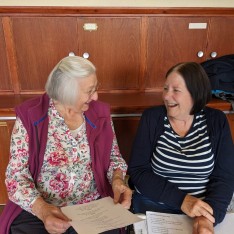 "I get to meet people I don't usually meet!"
"You literally make musical connections with people."
"It's enlightening. I look forward to it every week!"